Daylong Meditation Retreat with Amita Schmidt: Love Occupied
May 19 @ 9:30 am

-

4:00 pm
"Love each other or perish." WH Auden
In addition to learning practices to relax and open the heart, this silent day-long retreat will include something even deeper:  how to be love occupied in all your affairs. This retreat will include practices on surrender, connectivity, and closing the gaps where we resist love.  Discover lovingkindness from the inside-out and outside-in.
The day will be in silence except for instruction, a dharma talk and periods for question and answer. The retreat is open to beginning and experienced meditators.
Prepare for comfort with layered clothing.
Bring a sack lunch.
If you wish to sit on the floor, bring a cushion or bench. Chairs are provided.
There is no charge to attend the retreat. The generosity of your donation will go to Sierra Foot & Ankle and help support the teacher.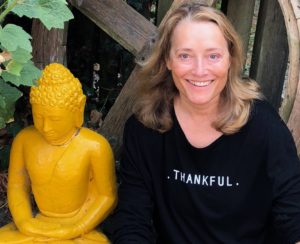 Amita Schmidt is a meditation teacher who has been leading retreats nationally since 1998. Her training includes over two decades of meditation practice in Buddhism (Vipassana) and numerous three-month, silent retreats. She was the resident teacher at Insight Meditation Society (Massachusetts) from 2000-2006. Amita's teaching has been deeply impacted by teacher Adyashanti. She currently combines her history of mindfulness practice with the non-dual teachings of inquiry and resting in stillness/true nature. Amita is the author of Dipa Ma: The Life and Legacy of a Buddhist Master (BlueBridge, May 2005) and a contributor to Buddha Laughing: A Tricycle Book of Cartoons.