A Retreat with Sound and Silence, Movement and Stillness, Introspection and Self-Expression at Camp Galilee with Denise Barclay!
February 10, 2023 @ 4:30 pm

-

February 12, 2023 @ 11:30 am
Dhamma is all things all the time so on this retreat while enga
ging in gentle yoga and QiGong practices, walking and sitting meditations, an art project and immersion into sound with conscious movement we will be weaving the thread of mindfulness and noticing our attitudes in relationship to all of them. All while relaxing in the beauty of Lake Tahoe and savoring the nutritious and delicious meals offered  at Camp Galilee. All levels of Yoga/Meditation practitioners are welcome.
The retreat will be an in-person retreat.  Prerequisite for this retreat is a negative Covid 19 test at the beginning of the retreat.  You may test yourself within 48 hours before arrival. If you can not provide your own test kit we will make one available to you.
Arrival/Departure: Arrive on Friday no later then 4:30 pm and the retreat will finish on Sunday around 11:30am.
Cost: $250  There is a limit of 24 spaces.  All room and board goes directly to Camp Galilee.  A minimum $125 deposit is required to secure your spot. There are 4 spaces available for a single room for an additional fee of $75. All single rooms have been taken. You can ask to be added to the single room waitlist. The remaining balance is due by January 10, 2023.
There will be an  opportunity to give Dana to Denise at the end of the retreat. The Teacher is supported in her work by Dana (donation) for this retreat and her livelihood is completely sustained by the generosity of the communities she serves. Dana (donation) for these priceless teachings will be gratefully accepted by the teacher and staff, giving participants the opportunity to freely engage in the practice of generosity, the first step toward freedom.
Cancellation: Full refunds are given until January 10, 2023.
After January 10, 2023 the refund amount is minus $60. After January 21, 2023 no refund is given.
We encourage online payment for this retreat, however, if sending a check, please make it out to DZIMC and note "Denise's Retreat". Send it to:
DZIMC – Retreat Registrar
1800 Wren St.
Reno, NV 89509
Registration (Balance due byJanuary 10, 2023)Denise Barclay February 10-12, 2023
If you have any questions please contact Jasmine Gouveia: jazz@dharmazephyr.org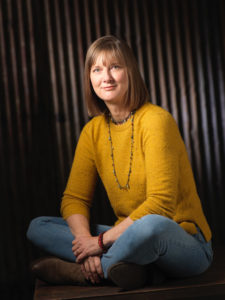 Denise Barclay began teaching Yoga in 1998, has been practicing Vipassana Meditation since 1995 and in May of 2012 completed the Mindfulness Yoga and Meditation Teacher Training with Phillip Moffitt and Anne Cushman through Spirit Rock Meditation Center. Because of her commitment to teaching mindfulness, movement and meditation classes, daylong and weekend retreats; her extensive retreat experience; as well as being a student of Heather Sundberg since 2013 and in Heather's Committed Students Program for the last several years, she has been named a Lay Leader for Dharma Zephyr Insight Meditation Community.
She is a wife and mother and brings her other two loves, the philosophy of Buddha Dharma and Yoga, to her over 20 years of teaching. In addition, what she brings as a Reiki Practitioner and Mindfulness Coach is her own personal experience of over 30 years in self-exploration, healing and mindfulness.