Drawing on the energy and commitment offered by our current volunteers, we hope to continue cultivating a robust coalition that will enable the Sangha to keep thriving! Our intention is to re-engage existing sangha members, welcome those who may have drifted away, and add new members across various age groups, ethnicities, socio-economic groups, gender identities and backgrounds.
Volunteering offers an opportunity to support the Sangha that also supports you in your practice. What's truly wonderful is how much joy and satisfaction comes when we participate.
Please do join us!
Attend our events:
Day-long and residential retreats: Your meditation practice will deepen. Your wisdom will grow. You'll meet other dedicated practitioners. You'll have the joy of supporting our wonderful teachers who travel from afar or join us online to share the dharma with us without charging us a dime.
Ongoing sitting groups: There are sitting groups in Reno, Carson City and Minden which are listed individually under Sitting Groups. "Sitting" is short-hand for meditation.  Each group has its own culture, but every group has a meditation period, which varies in length.  Most groups also read Buddhist books or articles, listen to audio talks by teachers, discuss the retreats they may have attended, and provide support to each other for practice.  All groups are encouraged to regularly recite and discuss some version of the precepts for ethical behavior and to include some kind of loving kindness practice. No registration is necessary and there is no charge to attend a sitting group. Donations are gratefully accepted.
Programs and classes: As inspiration arises, we offer programs such as movie nights, potlucks, action groups, and hikes, as well as classes and small groups in meditation and Buddhism. Subscribe to our email notification list to be informed of these activities.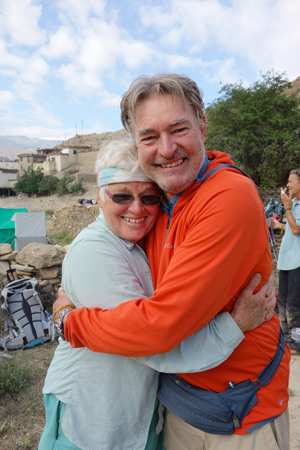 Volunteer opportunities:
Help Make Our Day-Long Retreats Happen by volunteering to bring flowers, make lunch for the teacher, help set up, and so on.
Join Our Retreat Committee and help plan our "retreat season" or manage a day-long together with an experienced manager–we have an easy-to-follow protocol. You'll get support and will enjoy the contact with the group, the teacher, and the satisfaction of enabling Dharma Zephyr to continue to host our amazing teachers! Email Karen
Attend Board Meetings to offer your experience and insight. They are announced via our email list; for more information contact our Board President: Email Chas
Help Get The Word Out about our activities. We need volunteers in all our communities to post to Facebook, Instagram and other social media platforms, and teach us new ways to reach interested people. We also are looking for someone to oversee these efforts.
Email Denise 
Donate
Since the teachings are considered priceless and should be accessible to everyone, we do not charge for our activities. (The exception is for residential retreats: we pass along the charge for room and board, but all management and teaching is offered freely.) In the Buddha's teaching, generosity is a foundational practice for opening the heart. The teaching is that we would not let a single day go by without giving if we truly understood its power. We offer this opportunity for opening heart and mind along with the events we sponsor.
We appreciate donations to help us continue our extensive schedule of activities. We also have a scholarship fund to help practitioners attend a retreat who cannot afford the room and board.
DZIMC is a Nevada Non-Profit and Federal 501c3.
We appreciate your donations, they are now tax deductible.
Donations may be mailed to
PO Box 4401
Carson City, NV 89702.
Please make checks payable to DZIMC.