Two Day Zoom Retreat with Donald Rothberg: Cultivating Compassion and Equanimity in a Time of Crisis
September 19 @ 9:00 am

-

5:00 pm

|

Recurring Event

(See all)

One event on September 20, 2020 at 9:00 am
Join Donald Rothberg, a returning DZ teacher, for a Two Day online retreat of meditation and discussion.  Saturday and Sunday, September 19- 20, 
In this two-day "at home" retreat, we will through meditation, short talks, and discussion, focus on how to cultivate the two beautiful qualities of compassion and equanimity, in the midst of grief and loss, fear and anxiety, anger, confusion, and political polarization, as well as much that is healing, creative, and transformative.
This is truly a time to train further in compassion and equanimity, and to step up!  In our challenging times, compassion and equanimity are central–both to our inner work and to our outer responses.
Compassion includes both the receptive capacity of bringing the awakened heart to be with what is painful and difficult and the active response to such pain and difficulty. We cultivate compassion both in our practice of insight meditation and through the cultivation of "heart practices," particularly those of the brahmavihara or "divine abodes."
Equanimity brings forth balance, non-reactivity, spaciousness, and unshakability, as well as a firm response, all based on understanding and wisdom. As with compassion, we cultivate equanimity both in insight practice and through "heart practices.
To register for this retreat, please contact Karen Kvasnicka at:  karenkvasnicka@gmail.com
                                                                                                      Dana (donation)
Because these teachings are considered priceless, there will be no charge for this event. Dana (donation) will be gratefully accepted by the teacher and by Dharma Zephyr, giving participants the opportunity to freely engage in the practice of generosity, the first step toward freedom. To donate to Donald, scroll to the bottom of his homepage for a link:  http://www.donaldrothberg.com/ . For DZIMC: Donate to Dharma Zephyr.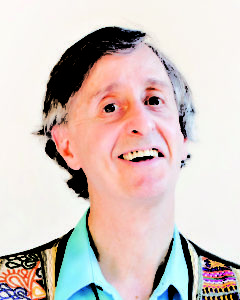 Bio: Donald Rothberg, Ph.D., a member of the Teachers Council at Spirit Rock Meditation Center, teaches classes, groups, and retreats on concentration and insight practice, lovingkindness practice and the brahmavihara, transforming the judgmental mind, mindful communication, working skillfully with conflict, and socially engaged Buddhism. He has practiced Insight Meditation since 1976, and has also received training in Tibetan Dzogchen and Mahamudra practices, body-based psychotherapy, and trauma work. He has helped to guide many six-month to two-year training programs in socially engaged spirituality, both Buddhist-based and interfaith, and is the author of The Engaged Spiritual Life: A Buddhist Approach to Transforming Ourselves and the World.