Mountain Meadow retreat with Anne Macquarie
August 22 @ 8:30 am

-

4:30 pm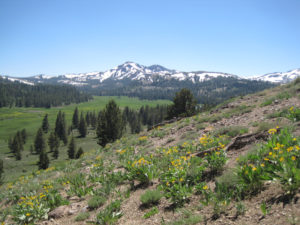 Join us for a day in our own beautiful forests and mountains. We will drive to the retreat site, a meadow approximately ½ mile from the road on level terrain. Once settled in the meadow, we will spend the day alternating between sitting and walking meditation. Meditations will center on the six senses:  seeing, hearing, smelling, tasting, touching, thinking. There will be a break for lunch and a dharma talk. Please note change of date.
Pandemic procedures
Social distancing of six feet or more between participants will be required, and it will be easy to accomplish since we will be sitting and walking outside in a spacious forest and meadow. In the past we have asked participants to carpool to the retreat site, but in order to minimize contact we ask that you drive your own car, with minimal passengers. While we will not require masks while we are outside and distanced, please bring one just in case. 
Due to the pandemic, the retreat is limited to 12 participants. Pre-registration is required. Directions and a list of what to bring will be sent upon registration. There is no charge for this event. An opportunity to practice dana (generosity) to the teacher and to Dharma Zephyr will be offered.
To register, please email Susan Juetten at artemesiaacres@gmail.com or call her at 775-843-7481

Dharma Zephyr lay leader Anne Macquarie will be leading the day. Anne has been an active member
and leader of Dharma Zephyr Insight Meditation Community for almost thirty years. Having spent a lifetime in the mountains and forests, Anne's practice recently became centered upon caring for the earth through organizing to alleviate climate change and other environmental challenges.