8-Night Meditation Retreat: The Sure Hearts Release with Kamala Masters
August 31, 2017

-

September 8, 2017

$750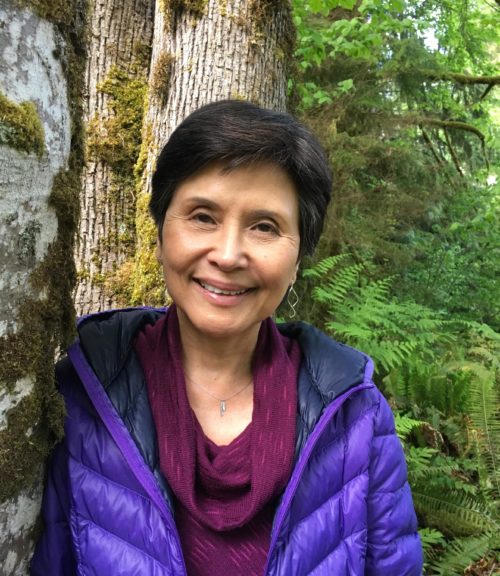 Kamala Masters will again bring us her beautiful heart and wise understanding for an 8 night meditation retreat:
"In this retreat, we'll explore the gradual steps laid out by the Buddha that lead to the sure heart's release: the purification of conduct, the purification of mind through concentration and insight,  and the basic stages of insight knowledge that lead to the transformation of the mind/heart. Many of the teachings will draw from the path to awakening as described in the late Mahasi Sayadaw's "Manual of Insight", a newly translated and recently published by Wisdom Publications. These inseparable and mutually reinforcing Dhamma understandings cultivate unshakable faith in the efficacy of the Buddha's teachings to experience unconditional happiness and peace.
The retreat will be held in Noble Silence, and will include complete instructions for sitting and walking meditations, Dharma talks, guided loving kindness meditations, Q&A, group and individual practice discussions, mindful work periods, eating and resting as opportunities to maintain continuous awareness. The daily schedule will be alternate periods of sitting and walking, with opportunities for more open periods of practicing depending on individual needs."
Cost: Registration fees are $750. A minimum $300 deposit is required to secure your spot. The remaining balance is due by August 21, 2017. Late balances incur a $20 late fee. Please make checks out to DZIMC.
Compensation for the teacher and staff is not included in the registration fees. There will be an opportunity to offer dana/donations to the teacher and retreat manager at the end of the retreat.
Cancellation:
After July 31, 2017 no refund is given.
UPDATE:  As of August 22, 2017, there are four spots available.
---
Registration Options:
REGISTER ONLINERegister & Pay Online for Kamala's 2017 Retreat
Already registered?  Balance due date is August 21, 2017.  Please add $20 to your balance if you are paying after the due date.  PayPal charges us 3% of the total of every transaction.   Adding 3% to your total when using this online option helps reduce our overall retreat costs. Thank You.
Click here to pay your balance

---