Deepening Our Insight Practice: Cultivating the Three Ways of Seeing That Free with Donald Rothberg
May 14, 2022 @ 9:30 am

-

May 15, 2022 @ 4:30 pm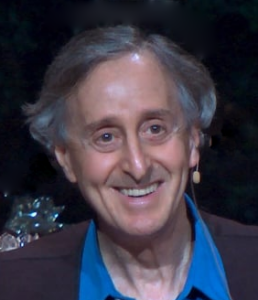 Join us for this two day non-residential retreat to explore Deepening Our Insight Practice: Cultivating the Three Ways of Seeing That Free: Seeing into Impermanence, Dukkha ( Reactivity or Suffering), and Not-Self
In Buddhist tradition, two meditative practices have always been central. With concentration (samatha) practice, we cultivate the quality of samadhi, the settling, stabilizing, non-distractedness, and unification of our minds, hearts, and bodies. As we settle, we then become much better able to engage in insight (vipassana) practice, examining closely both our experiences of our thoughts, emotions, and bodies, and the general patterns of experience, both more personal and more universal.
In this two-day retreat, we'll begin with a period of cultivating stability of mind, heart, and body, and then, on the basis of this stability, we'll emphasize a deepening of insight practice through developing a "seeing that frees"—a seeing in particular into three aspects of experience. We learn to notice more the nature of change in our experience and become able more and more to be with the impermanent flow of experience without reactivity; we study impermanence (anicca). We see more clearly the dynamics when we are reactive and when we suffer (when there is dukkha). We notice when there is a strong sense of self and we open increasingly at times to experience without much or any sense of self (in these ways, we explore not-self or anatta). In our retreat, we'll combine meditation (both stationary and moving) with talks and discussion focused especially on these three ways of seeing that free.
This retreat will be offered both in person and on zoom. Retreatants are asked to attend the full two-day retreat.
This retreat is suitable for all levels of practice. If you are attending in person, please bring a sack lunch. There is no registration fee for this retreat. It will be offered on a dana basis.
The Teacher offers the teachings freely in the tradition of the Buddha, and his livelihood is completely sustained by the generosity of the communities he serves. Dana (donation) for these priceless teachings will be gratefully accepted by the teacher, giving participants the opportunity to freely engage in the practice of generosity, the first step toward freedom.
To donate to Donald Rothberg: https://www.paypal.com/donate/?token=gt3NHWIf2q-bTHsML681Sp7JWyNvi6TZ-Nq4vaisT5SPdRMRFV65vgPKGHPy8Awe7EgRQwCoBMYSnwnO&locale.x=US
COVID-19 Protocols: If you would like to attend in person, DZIMC's policy is that you be fully vaccinated (including booster if possible) to attend in-person events. Also, depending on conditions in May, you may be required to wear a mask and/or bring proof of vaccination. Given the changing nature of the pandemic, we will send up-to-date requirements a few days before the retreat to in-person registrants. In-person attendance will be limited to 25 persons total.
To register for this retreat and receive retreat details and zoom contact information please contact:
Karen Kvasnicka: Karen@dharmazephyr.org