ReTreat from the Holidays 2024 Carson City
January 7, 2024 @ 10:00 am

-

3:30 pm
Offer yourself a day of silence!
Return to your body, relax, and breathe after the busyness of the holidays.
"Friendship is a sheltering tree," said Coleridge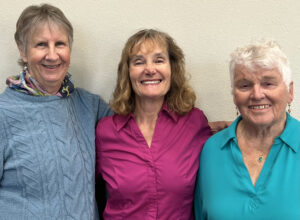 And in these difficult times, we all need shelter from the storm. Being with sangha is a wonderful way to cultivate a caring community. Please join us for a day of reflections and practices about friendship for ourselves and others. Guided meditations, mindful movement, walking meditation, dharma talks, and question/response times will fill our day together.
Prepare for comfort with layered clothing for outdoor walking meditations. Bring a sack lunch for a relaxed and silent meal, and your cushion or bench if you wish to sit on the floor. Chairs are provided (but do bring your own if you have one you especially like). Especially suited for new meditators. And a great tune-up and quiet day for experienced meditators.
Kathy Schwerin and Christy Tews will co-lead this day of  mindfulness and meditation. Kathy and Christy are long-time practitioners and teachers, as well as friends. For more information about their background, please visit the Who We Are page of the Dharma Zephyr website. Deborah Stevenson teaches Sheng Zhen Qigong and will share the experience of opening the heart through gentle movements using simple seated or standing forms that are safe and easy to learn. Click here to learn more about Deborah's background and teaching.
This is a Dharma Zephyr Insight Meditation Community event. As such, there is no charge. Your generosity provides a donation to Sierra Foot and Ankle for the space and support for the teachers.
To help us with planning, please let us know you are coming.
To register and for questions, contact Susan Antipa, the retreat manager at: dzimcsusana@gmail.com
In the spirit of lovingkindness and ethical behavior, Dharma Zephyr offers our updated health and COVID policy: DZIMC will follow all state and local mandates regarding COVID. In addition, for the safety and wellbeing of our community, Dharma Zephyr strongly encourages, but does not require, that participants at our activities and events be vaccinated and boosted for COVID. To care for all who attend our events, we ask that if you are sick (cold, cough, sore throat, runny nose, etc.) or have had a fever, vomiting or diarrhea in the 24 hours prior to an event, that you not attend.