Daylong Meditation Retreat with Amita Schmidt: Sitting in the Heart
May 18 @ 9:00 am

-

4:30 pm
"We don't stop the suffering of life.  Instead we maximize our capacity to love." Adyashanti
The idea of living a connected, heartfelt life appeals to us, but it is easy to forget that we care when faced with the struggles of the moment, or when old reactive patterns take over. It is possible to change these patterns, and to increase our capacity to love.  In this one-day silent meditation retreat you will learn practices to relax and unburden the heart. You will deepen your heart's capacity to be naturally joyful, calm, and connected.
The day will be in silence except for instruction, a dharma talk and periods for question and answer. The retreat is open to beginning and experienced meditators.
Prepare for comfort with layered clothing.
Bring a sack lunch.
If you wish to sit on the floor, bring a cushion or bench. Chairs are provided.
There is no charge to attend the retreat. The generosity of your donation will go to Sierra Foot & Ankle and help support the teacher.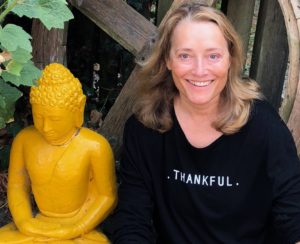 Amita Schmidt is a meditation teacher who has been leading retreats nationally since 1998. Her training includes over two decades of meditation practice in Buddhism (Vipassana) and numerous three-month, silent retreats. She was the resident teacher at Insight Meditation Society (Massachusetts) from 2000-2006. Amita's teaching has been deeply impacted by teacher Adyashanti. She currently combines her history of mindfulness practice with the non-dual teachings of inquiry and resting in stillness/true nature. Amita is the author of Dipa Ma: The Life and Legacy of a Buddhist Master (BlueBridge, May 2005) and a contributor to Buddha Laughing: A Tricycle Book of Cartoons.