3-Night Residential Retreat with Amita Schmidt & Kathy Schwerin at Lake Tahoe: "The Connected Heart"
April 8, 2018 @ 8:00 am

-

April 11, 2018 @ 6:00 am

$260 – $395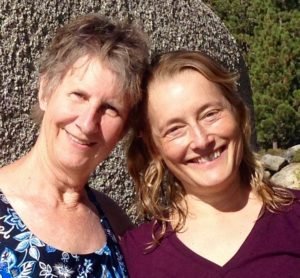 Though our world is more connected than ever in some ways, we still experience a connection deficit with ourselves and others. We can retreat into a sense of helplessness, anger, or despair in the face of the suffering we witness, feeling overwhelmed. Yet a connected heart is not anxious in the face of suffering. A connected heart is wise and flexible, reverent and open. A connected heart is a relationship to life.
This retreat will offer you time, space, and practices to experience the journey of creating a more connected heart for yourself and for the world. Through sitting and walking, silence, movement, nature, and the practices of inquiry, lovingkindness, and awareness, we will be cultivating the connected heart together. Come join us in this healing journey!
Flyer: 20171025-Flyer-AmitaKathy
REGISTRATION OPTIONS:
VIA U.S. MAIL:
Download/Print
20171023-AmitaKathyRegForm2
REGISTER ONLINE:
REGISTER ONLINERegister Online for Kathy & Amita's Retreat 2018
Pay Online: Click the Donate Button and fill in your payment amount.