Seeing the Goodness: The Wellspring of Unconditional Friendliness. A residential retreat with Dori Langevin at Camp Galilee, Lake Tahoe
March 26 @ 3:00 pm

-

March 29 @ 1:00 pm
Seeing the inherent goodness in ourselves and others is the proximal cause for the arising of metta, or unconditional friendliness, within the landscapes of the body, heart, and mind. Cultivating and sustaining wholesome mindstates is one aspect of Wise Effort which creates an inner atmosphere to courageously be with unwholesome mindstates when they arise.
Held in the refuges of Buddha, Dharma, and Sangha, we will play with stationary, moving, and inquiring meditation practices as we deepen our capacity to respond to our inner and outer experiences with unconditional friendliness and the spirit of metta. We will contemplate the dance of formal "Reaching In" practices that naturally widen into the expression of "Reaching Out" through our words and actions as metta becomes a way of being in the world.
Dori Langevin invited Qigong teacher, Deborah Stevenson, to share mindful movement practices during the retreat. Deborah is an artist, avid hiker, and retired museum professional who teaches qigong during the winter months in Carson City. She received her teacher training in the Sheng Zhen tradition with Master Li Jun Feng in 2008. The centering and deep calming effects of qigong help prepare the mind/body for meditation.
This retreat is suitable for beginning and experienced meditators alike.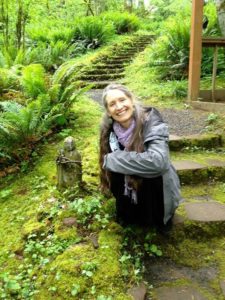 Dori Langevin, PsyD, completed the Buddha-Dharma and Vipassana Meditation four-year teacher training program in 2010 taught by senior teachers at Spirit Rock Meditation Center and Insight Meditation Society (IMS). She has taught residential retreats at Insight Meditation Community of Washington with Tara Brach, Spirit Rock, IMS, Tara Mandala, and Cloud Mountain and has been especially inspired by teaching "relational mindfulness" at the IMS Family Retreats and iBme Teen & Young Adult Retreats. Dori is currently mentoring a third cohort of 39 students in the third two-year mindfulness and compassion practices teacher training with Tara Brach and Jack Kornfield. Dori loves sharing the Buddha's radical teachings and practices that empower us to live with wakefulness, compassion, and wisdom in the midst of our messy, yet radiant lives. She is committed to "re-membering" and calling on qualities of the Sacred Feminine ~ variance of vision & inclusivity, interdependence & deep reverence for life, honoring inner authority, and embodied presence.
COVID-19
In the spirit of lovingkindness and ethical behavior, DZIMC will follow all CDC, state, and local mandates regarding COVID-19. In addition, for the safety and wellbeing of our community, Dharma Zephyr strongly encourages, but does not require, that participants at our activities and events be vaccinated and boosted for COVID-19. To care for all who attend our events, we ask that if you are sick (cold, cough, sore throat, runny nose, etc.) or have had a fever, vomiting or diarrhea in the 24 hours prior to an event, that you not attend the event.
You will be required to provide proof of a negative COVID antigen test (home test) taken within 24 hours of arriving at Camp Galilee. If you have medical insurance or are on Medicare, free tests are available at most major pharmacies. DZIMC will have some tests at the check in.
COVID-19 protocols such as masking and social distancing for this retreat will be determined by the conditions at the time the retreat is held. You will be asked to confirm that you have read the complete COVID-19 and Wellness Policy when you register.
STAYING AT CAMP GALILEE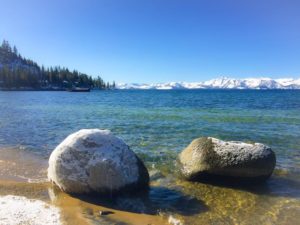 DOUBLE/TRIPLE OCCUPANCY
A majority of the rooms will be double occupancy. If there is demand, some rooms may sleep three people. Prior to registering, you are strongly encouraged to pair up with someone you know and feel comfortable rooming with. There is a place on the registration form to indicate a roommate. If you do not select a roommate, the registrar will assign one.
SINGLE ROOMS
The availability of single rooms will be determined by the number of people who register for the retreat and/or the number of people who choose to camp. The additional charge for a single room will be $75.00. If you would like to apply for a single room, please read the attached instructions. Single Room Request Instructions
CAMPING
Attendees may choose to sleep in a camper, van, or tent and use an assigned bathroom. The registration fee to camp is the same as for double/triple occupancy and includes meals. There is a place on the registration form to indicate you are camping.
Please note that all bathrooms are shared, even for those in single rooms.
The maximum number of people attending the retreat will be 24.
COST TO ATTEND
The cost to attend the retreat is $360.00, which includes a $180.00 deposit made at the time of registration. Registration covers staying at Camp Galilee in a comfortable room with a shared bathroom, three delicious vegetarian meals each day, and staff services. Also included are travel expenses for the teacher.
The $180.00 deposit is due at the time of registration. You will not be registered until the deposit is received. The balance of $180.00 is due on March 10, 2023.
SCHOLARSHIPS
Dharma Zephyr maintains a robust scholarship fund. You are encouraged to apply if you would like to attend the retreat but find that paying the registration fee would be financially difficult. Please read the Scholarship Policy and follow the instructions to request financial aid. You can send your request to the retreat's registrar, Susan Antipa.
DANA FOR DORI LANGEVIN
Dana for these priceless teachings will be gratefully accepted by the teacher, giving participants the opportunity to freely engage in the practice of generosity, the first step toward freedom.
DANA FOR DZIMC
Dana will be gratefully accepted by Dharma Zephyr Insight Meditation Community to support its operating costs and scholarship fund.
CANCELLATIONS AND REFUNDS
• Cancellations on or before February 26th will receive a full refund.
• Cancellations between February 27th and March 10th will receive a full refund less the $180 deposit.
• Cancellations after March 10th will not be eligible for a refund.
CONTACT: SUSAN ANTIPA, REGISTRAR
Susan Antipa  dzimcsusana@gmail.com
Registration opens JANUARY 2, 2023
REGISTER ONLINE Dori's Retreat March 26-29, 2023
PAY YOUR BALANCE Dori's Retreat March 26-29, 2023