Seeing with the Eye of Dhamma: a Residential Retreat with Santikaro at Camp Galilee, Lake Tahoe
April 3, 2022 @ 3:00 pm

-

April 6, 2022 @ 1:00 pm
THE RETREAT IS FULL.
TO BE PLACED ON THE CANCELLATION LIST, PLEASE EMAIL THE REGISTRAR
Seeing with the Eye of Dhamma
Embodied life is a stream of experiences that we perceive, think about, and feel emotionally. We recognize patterns within our lives and create stories about them, then react in ways that become habitual. These stories and reactions create consequences that become more grist for the mill, constantly recycling. This is samsāra, wandering and spinning in patterns and cycles.
At samsāra's core is awareness, mind, heart, soul. Therefore, in this journey of life, the inner journey of meditation, reflection, inquiry, and prayer is essential. Seeing with the Eye of Dhamma, a new translation from Ajahn Buddhadāsa Bhikkhu's oeuvre, provides a systematic and profound guide to this contemplative journey, drawing on the early strata of Buddhist teaching.
To frame and guide our meditation practices, Santikaro will draw from Seeing with the Eye of Dhamma, which he edited and co-translated. He will share insights and practices that guide a contemplative journey through the heart of samsāra. By recognizing the elements of experience that we fabricate as samsāra, we more clearly see the mechanisms of fabrication and let them be, thereby discovering clarity, peace, freedom, and compassion even in the midst of samsara.
This retreat aims to incorporate highlights of that journey within our lives as they are. Wherever we go and whatever we do, there is mind, which is on a journey to profound liberation and peace. Together we'll contemplate the nature of this journey of mind and of reality.
This retreat is suitable for beginners and experienced meditators alike.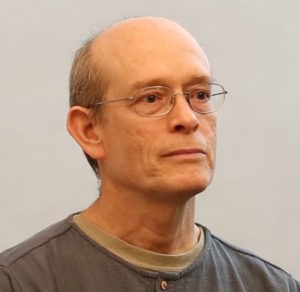 Santikaro studied with Ajahn Buddhadasa during the last nine years of his life, became his primary translator, and continues to share this "naturalist" approach to Buddha-Dhamma. Ordained as a Theravada Bhikkhu in 1985, Santikaro spent most of his monastic life at Suan Mokkh (southern Thailand). During this time he led Dawn Kiam, a small monastic community for foreigners and was active among socially engaged Buddhists in Asia. He returned to the USA in 2000 and left monastic life in 2004 to found Kevala Retreat (then Liberation Park). His understanding of life has been enhanced by the Enneagram, feminism, cancer recovery, and trauma healing. He continues to teach nationally and internationally, and to translate the work of his teacher, including the recently published book, "Seeing with the Eye of Dhamma: The Comprehensive Teaching of Buddhadasa Bhikkhu" (2022), and other books. He teaches Buddhism and meditation with an emphasis on the early Pali sources. He has led meditation retreats for more than thirty-five years, with a special fondness for mindfulness with breathing.
COVID-19
 All persons attending the retreat must be fully vaccinated against COVID-19, including recommended booster shots. Proof of vaccination will be required. N95 or KN95 masks will be worn during all indoor, group gatherings, except while eating in the dining hall. You are asked to read the document COVID-19 Mitigation Information before you register. It provides information on the steps being taken to reduce the risk of COVID-19 infection during the retreat.
STAYING AT CAMP GALILEE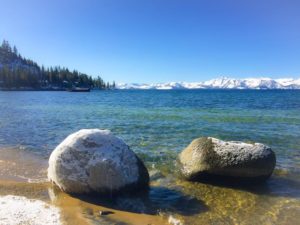 COVID-19 is impacting this retreat as it has much of our lives for the past two years. Unfortunately, Camp Galilee does not have enough sleeping spaces to allow everyone a single room. Bathrooms will be shared for both double and single occupancy rooms and by those camping.
Double Occupancy
No more than two people will be allowed to share a room. Prior to registering, please pair up with someone you know and feel comfortable rooming with. There is a place on the registration form to indicate who you have made arrangements with. Registrations will not be final until both roommates have submitted the online registration form.
If you need a roommate, you may contact Susan Antipa, the registrar. If  others are looking for a roommate, she will put you in touch with them so you can make your own decision. The registrar will not select roommates for this retreat.
Single Rooms
There will be a limited number of single rooms available on a first-come, first-serve basis. The additional charge for a single room will be $50.00. If you would like to request a single room, please read the attached instructions Single Room Requests.
Camping
Attendees may choose to sleep in a camper, van, or tent and use an assigned bathroom. The registration fee to camp is the same as for double occupancy and includes meals. There is a place on the registration form to indicate you are camping.
COST TO ATTEND
The cost to attend the retreat is $335.00, which includes a $100.00 deposit made at the time of registration. Registration covers staying at Camp Galilee in a comfortable, double occupancy room with shared bathroom (or camping), three delicious vegetarian meals each day, and staff services. Also included are travel expenses to bring Santikaro from his home in Wisconsin.
The $100.00 deposit is due at the time of registration. You will not be registered until the deposit is received. The balance of $235.00 is due on March 18, 2022.
SCHOLARSHIPS
Dharma Zephyr maintains a robust scholarship fund. You are encouraged to apply if you would like to attend the retreat but find that paying the registration fee would be financially difficult. Please read the Scholarship Policy and follow the instructions to request financial aid. You can send your request to the retreat's registrar, Susan Antipa.
Scholarship Policy
DANA FOR THE TEACHER
Santikaro is supported in his work by Dana (donation), and his livelihood is completely sustained by the generosity of the communities he serves. Dana for these priceless teachings will be gratefully accepted by the teacher, giving participants the opportunity to freely engage in the practice of generosity, the first step toward freedom.
Dana will also be gratefully accepted by Dharma Zephyr Insight Meditation Community to support its operating costs and scholarship fund.
Dana for DZIMC
Use the Yellow Donate button. In the "Instructions to Seller" field, please write Santikaro Retreat.
CANCELLATIONS AND REFUNDS
Cancellations on or before March 3, 2022 will receive a full refund.
Cancellations between March 4 and March 18, 2022 will receive a full refund less the $100 deposit.
Cancellations after March 18, 2022 will not be eligible for a refund.
All cancellations due to confirmed or suspected COVID-19 infection will receive a full refund.
CONTACT SUSAN ANTIPA, REGISTRAR
Susan Antipa dzimcsusana@gmail.com>
THE RETREAT IS FULL


TO BE PLACED ON THE CANCELLATION LIST, PLEASE EMAIL THE REGISTRAR
ONLINE REGISTRATION

Register OnlineSeeing with the Eye of Dhamma
Pay Balance OnlineSeeing with the Eye of Dhamma