Daylong Retreat on Zoom with Denise Barclay
Due to the pandemic, this residential retreat has been converted into a Zoom one-day retreat. Details about topic and schedule will be posted when decided. We will end in time for you to welcome trick-or-treaters on this Halloween day!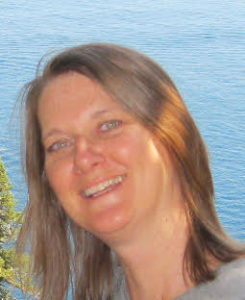 Denise Barclay began teaching Yoga in 1998, has been practicing Vipassana Meditation since 1995 and in May of 2012 completed the Mindfulness Yoga and Meditation Teacher Training with Phillip Moffitt and Anne Cushman through Spirit Rock Meditation Center. Because of her commitment to teaching mindfulness, movement and meditation classes, daylong and weekend retreats; her extensive retreat experience; as well as being a student of Heather Sundberg since 2013 and in Heather's Committed Students Program for the last several years, she has been named a Lay Leader for Dharma Zephyr Insight Meditation Community.
She is a wife and mother and brings her other two loves, the philosophy of Buddha Dharma and Yoga, to her over 20 years of teaching. In addition, what she brings as a Reiki Practitioner and Mindfulness Coach is her own personal experience of over 30 years in self-exploration, healing and mindfulness.