Putting Out the Fires: Decreasing Reactivity & Increasing Resiliency with Heather Sundberg
April 24, 2022 @ 10:00 am

-

3:30 pm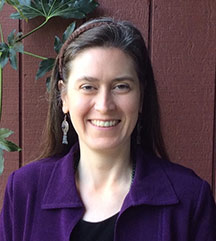 Heather Sundberg
On Zoom, Sunday, April 24, from 10am to 3:30pm
(lunch break Noon – 1pm)
Hosted by Dharma Zephyr
Beginners and experienced meditators alike are welcome to attend this daylong Zoom retreat.
Developing the ability to be fully embodied, open-hearted in the face of difficulty, and connected with awareness of mind in all activities will greatly increase our capacity to decrease reactivity and increase resiliency. A mind-heart which is more flexible and at ease in the midst of the chronically stressful conditions of our lives is a tremendous gift to ourselves and others.
Enjoy a day of quiet sitting and walking meditation, which will allow our body and mind to settle down and our heart to open to an inner wisdom. In addition to insight meditation practice, Heather will offer teachings based on the Buddha's teaching of the Fire Sermon and guided meditations on the theme, as well as optional Qi Gong practice and discussion about how to live these teachings in our daily lives.
In this daylong retreat, we will explore:
5 Somatic Practices to support a Resilient nervous system, particularly in the face of long-term collective reactivity,
Gratitude, Compassion and Equanimity practices,
Reflections and dialog on our toolkit to work with reactivity, internally, interpersonally and collectively, and
Applying the Buddha's teaching of the Fire Sermon to practicing in a world full of triggers and reactions.
Heather Sundberg has taught insight meditation since 1999 and has completed the Spirit Rock/IMS Teacher Training. Beginning her own meditation practice in her late teens, for the last 25 years Heather has studied with senior teachers in the Insight Meditation (Vipassana) and Tibetan (Vajrayana) traditions and has sat 1-3 months of retreat a year for the last 25 years. She was the Spirit Rock Family & Teen Program Teacher & Manager for a decade. Between 2010 and 2015 she spent a cumulative one-year in study, practice and pilgrimage in Asia. From 2011 to 2021, she was a Core Teacher at Mountain Stream Meditation Center and sister communities in the Sierra Foothills, and teaches retreats nationally and internationally. Her teaching emphasizes embodiment, compassion, awareness and practical wisdom. For more information about Heather visit heathersundberg.com.
Pre-Registration Required
Please pre-register by emailing Tom Gray eltigrenevada@gmail.com to obtain the Zoom link.
Dana (donation)
The Teacher offers the teachings freely in the tradition of the Buddha, and her livelihood is completely sustained by the generosity of the communities she serves. Dana (donation) for these priceless teachings will be gratefully accepted by the teacher, giving participants the opportunity to freely engage in the practice of generosity, the first step toward freedom.