Two Daylong Meditation Retreats with Shaila Catherine
February 4, 2017 @ 9:30 am

-

February 5, 2017 @ 5:00 pm
Two daylong Buddhist meditation retreats in Carson City with Shaila Catherine.
The retreat times for each day are the same: 9:30 am to 5:00 pm.
Both days are suitable for experienced and beginning meditators. Participants may join for either or both days. Please bring a sack lunch.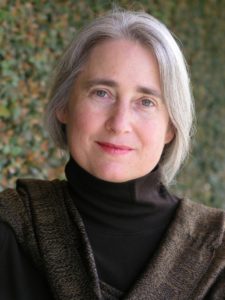 Saturday's Theme: Meditative Investigation
Although meditation is renowned for promoting tranquility and mental calmness, meditation is not passive. Investigative methods play a vital role in the skillful development of liberating insight. The core teachings of Satipaṭṭhāna include specific instructions for examining the quality of mind and causality. This daylong program will emphasize the development of the awakening factor of investigative discrimination, explore the fourth establishment of mindfulness (satipaṭṭhāna) with an emphasis on meditative investigation. We will examine the quality of our minds in order to understand how we might meet life's experiences free from suffering.
Sunday's Theme: Investigating the Nature of Mind
We live with an active and functioning minds. But people rarely take the time to look beyond the content and stories that occupy mental activity, and instead examine the basic nature of their own minds, which is free from the distorting perceptions of self. This program will encourage an inquiring attitude to explore subjectivity, to observe the formation of self-concepts, and to distinguish between the thinking activity of mind, and the empty nature of mind. We will use sitting and walking meditation practices to cultivate unbiased observation of mind-body processes. We will employ contemplative questions to pursue subtle inquires that may bewilder the analytical mind. We will consistently practice letting go of all assumptions. We will deconstruct assumptions of self, and intentionally dwell recognizing space and emptiness in our meditation. The teachings will point to our potential for the complete release of attachments and suffering, while giving careful attention to the ordinary and immediate functioning of present moment sensory experience.
Shaila Catherine is the founder of Bodhi Courses, an online Dhamma classroom (http://www.bodhicourses.org), and Insight Meditation South Bay, a Buddhist meditation center in Silicon Valley in California (http://www.imsb.org). She has been practicing meditation since 1980, accumulating more than eight years of silent retreat experience, and has taught internationally since 1996. Shaila studied with masters in India, Thailand, and Nepal, and also with the founders of western meditation centers. She completed a one-year intensive meditation retreat with the focus on concentration and jhāna, and authored Focused and Fearless: A Meditator's Guide to States of Deep Joy, Calm, and Clarity. Shaila practiced intensively under the direction of Venerable Pa-Auk Sayadaw from 2006-2015, absorbing a precise and rigorous approach to samādhi and vipassanā that continues to inform her teaching. She authored Wisdom Wide and Deep: A Practical Handbook for Mastering Jhāna and Vipassanā to help make this traditional training in samādhi and vipassanā accessible to western practitioners.
COST: The Buddha's teachings are considered priceless. We therefore offer these days freely, with donations (called "dana" in the Pali language) to the teacher and DZIMC accepted gratefully.
FOR MORE INFORMATION: Contact Tom Gray 775-846-4658
Click Here for Flyer: 20170204-ShailaDaylongsFlyer2